Visiting Scholars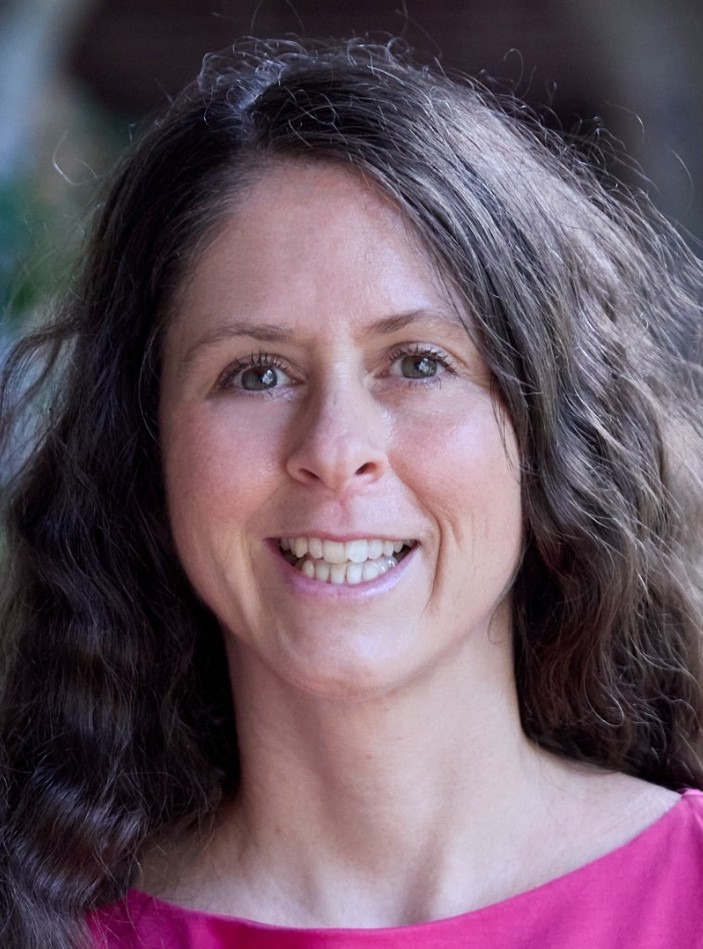 SILKE OLDENBURG
Dr. Silke Oldenburg is a Senior Lecturer at the Institute of Social Anthropology, University of Basel, Switzerland. Silke's ethnographic research focuses primarily on intersections of the urban and the political, and specifically on the spatialization and materialization of power, infrastructures, environment and sociality within cities.
Funded by the Swiss National Science Foundation, and while at the IAS, Silke pursued her current book project "Laughter in the City: On Urbanity, Practices of Humor and Infrastructures". Based on longitudinal fieldwork in Goma, DR Congo, her study investigates how urbanites deal with processes of rapid social, political and spatial change and in which ways humor is a means to challenge urban uncertainties.
Silke holds a PhD in Anthropology from the Bayreuth International Graduate School of African Studies and a MA in Anthropology from Free University of Berlin. Her ethnographic work concentrates on the Great Lakes Region (Democratic Republic of Congo and Rwanda) and the Colombian Caribbean. Silke is currently also the Principal Investigator of an interdisciplinary research project on "Exploring Urban Environmental Futures in Cartagena de Indias, Colombia" (funded by the Leading House of the Latin American Region, 2020-2022).
Silke published widely on urban everyday life in contexts of protracted armed conflict, see a list of publications here: https://ethnologie.philhist.unibas.ch/en/persons/silke-oldenburg/publications/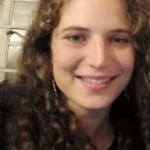 JEANNE BOUYAT
PhD student in political science Sciences Po Paris, CERI (Centre de Recherches Internationales)
Jeanne's PhD looks at the construction of the relationship towards foreignness in secondary schools of low-income areas in Johannesburg, in order to explore processes of nation-building and state-making in contemporary post-apartheid South Africa. She focuses on administrative and pedagogic practices of school staff, learners' responses and how these are informed by the broader political, social and institutional framework. She has conducted ten months of fieldwork within schools' settings and among lawyers, NGOs and officials of the Departments of Basic Education and the Home Affairs. She uses a mix of quantitative and action research methods: co-teaching, drama facilitation, ethnographic observations, focus groups, interviews, legal documents and policy instruments analysis. She is part of two collective research projects:
- Practices of the State in Urban Governance, coordinated by Pr. Claire Bénit-Gbaffou, her PhD thesis co-supervisor; a three-years project sponsored by the South African national research agency (SA-NRF)  hosted at the Centre for Urbanism and the Built Environment Studies (CUBES), University of the Witwatersrand, Johannesburg. Practices of the State in Urban Governance - Wits University
Jeanne has previously been intern at CUBES during her Master's research on attitudes of high school learners towards foreignness in Johannesburg and a visiting scholar during her PhD.
- The Social Life of Identity Documents in Africa, coordinated by Pr. Séverine Awenengo Dalberto and Pr. Richard Banégas, her PhD thesis co-supervisor; a three-years project sponsored by the French national research agency (ANR) hosted at the CERI. Abstract – The Social Life of Identity Documents in Africa | LA VIE ...
Her PhD is sponsored by the French national research centre (CNRS) with the support of the French Institut of South Africa (IFAS). She is visiting the IAS through the African Humanities Project, a Partnership University Fund collaboration between the IAS and the CERI.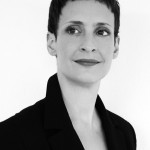 FIONA SIEGENTHALER
Postdoctoral Researcher at University of Basel and Research Associate at The Visual Identities in Art and Design Research Centre (VIAD), University of Johannesburg
Dr Fiona Siegenthaler is a Fulbright Visiting Scholar at the Department of Art History and Archaeology and the Institute of African Studies at Columbia University (Feb-Aug 2018) where she pursues her research project Theorizing Contemporary Art and Social Space in African Cities. It is a theory-informed continuation and extension of her postdoctoral field research conducted in the framework of Art/Articulation: Art and the Formation of Social Space in African Cities, a four year research project coordinated by her, directed by Till Förster and funded by the Swiss National Science Foundation at the University of Basel. She is also a Research Associate at VIAD, University of Johannesburg.
Her PhD thesis Imageries of Johannesburg. Visual Arts and Spatial Practices in a Transforming City (2012) focused on the relationship between artistic, social and spatial practices in Johannesburg and the representation of the city, a topic that continues to inform her current research on contemporary art in Kampala, Uganda. Related publications include essays in Critical Arts, Critical Interventions, African Arts, Social Dynamics, Research in African Literatures, and other scholarly journals as well as edited volumes.
With a background in Art History and Social/Cultural Anthropology, her research and teaching interests are located in the intersection of Social Sciences and the Humanities, with emphasis on contemporary visual and performance arts in urban Africa. She has work experience in academia as well as in art galleries, art education, art criticism, and curatorial practice.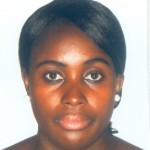 FATOUMATA KEITA
Assistant Professor of African and American Literature
University of Letters and Human Sciences of Bamako
English Department
Fatoumata Keita's current research project seeks to investigate the contribution of three Africana women Nobel Prize winners, namely, Leymah Gbowee, Toni Morrison, and Wangari Maathai to the expurgation of women's marginalisation, victimization, and misrepresentation conveyed in official narratives. Although coming from different geographical and cultural locations, Toni Morrison, (the 1993 Literature Nobel laureate from the United States of America), Wangari Maathai (the late 2004 Peace Nobel laureate from Kenya) and Leymah Roberta Gbowee (the 2011 Peace Nobel laureate from Liberia) follow the same trajectories of struggle against gender-based violence, gender inequality, poverty, insecurity, patriarchal oppression and environmental degradation. In addition, their commitment and long-standing political activism have ushered in a new era of dynamism and positive change in black women's studies. They have written narratives of resistance embedded in women's struggle for self-definition and voice in often-rigid patriarchal and racially dominated societies. The aim of this project is to critically analyze the works of selected Nobel Prize laureates from a comparative perspective in order to spotlight commonalities and differences between their texts and show how they can be used as inspirational and empowering narratives for black women who still undergo sundry forms of discrimination and marginalization in decision-making process.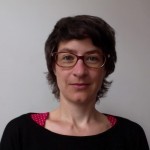 HANNAH HÖCHNER
FWO Postdoctoral Researcher
University of Antwerp
CeMIS (Centre for Migration and Intercultural Studies)
Hannah Höchner's research seeks to shed light on the diversity and dynamism of Islamic schooling practices in contexts of ongoing social change. Her doctoral thesis, which she completed at the Oxford Department of International Development, offers an anthropological and participatory study with young Islamic school students. During more than 13 months of ethnographic and participatory research, she investigated the classical Qur'anic educational system in Kano State, northern Nigeria. Bringing together scholarship on the anthropology and sociology of education, youth studies and poverty research, her forthcoming book ('Qur'anic schools in northern Nigeria: everyday experiences of youth, faith, and poverty', CUP) highlights how current 'development' endeavours, including repeated attempts to universalise basic education, have given rise to new experiences of exclusion for those whom these efforts have left out. Together with nine Qur'anic students she produced a participatory film/docu-drama during her fieldwork, which presents the perspectives of Qur'anic students on their own education system (online here: https://www.youtube.com/watch?v=A-SDeFX5rfI). Hannah's current work includes Muslim immigrant communities in the West and their relationships with their homelands. Connecting diaspora and transnationalism studies with the study of change within religious schooling practices in Muslim societies, she explores the involvement of the diaspora within Senegal's religious education sector. More specifically, she traces how sojourns in the homeland undertaken for the purpose of religious education shape migrants' children's relationships with their homeland and with Islam, and how diaspora influences alter Muslim schooling practices in Senegal.