Staff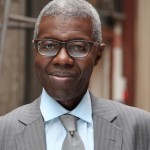 SOULEYMANE BACHIR DIAGNE
Director
Souleymane Bachir Diagne is a Professor of French, with a secondary appointment in the Department of Philosophy at Columbia University.
Professor Diagne received his academic training in France. An alumnus of the École Normale Supérieure, he holds an agrégation in Philosophy (1978) and he took his Doctorat d'État in philosophy at the Sorbonne (1988) where he also took his B.A. (1977). Before joining Columbia University in 2008, he taught philosophy for many years at Cheikh Anta Diop University, Dakar (Senegal) and at Northwestern University.
Professor Diagne's field of research includes history of logic, history of philosophy, Islamic philosophy, African philosophy and literature. His book Bergson postcolonial. L'élan vital dans la pensée de Senghor et de Mohamed Iqbal (Paris, Editions du CNRS, 2011) was awarded the Dagnan-Bouveret prize by the French Academy of Moral and Political Sciences for 2011 and on that same year he received the Edouard Glissant Prize for his work. Souleymane Bachir Diagne's current teaching interests include history of early modern philosophy, philosophy and Sufism in the Islamic world, African philosophy and literature, twentieth century French philosophy.
Professor Diagne is co-director of Éthiopiques, a Senegalese journal of literature and philosophy and a member of the editorial committees of numerous scholarly journals, including the Revue d'histoire des mathématiques, Présence africaine, and Public Culture. He is a member of the scientific committees of Diogenes (published by UNESCO's International Council for Philosophy and Humanistic Studies), CODESRIA (Conseil pour le développement de la recherche en sciences sociales en Afrique), and of the African and Malagasy Committee for Higher Education (CAMES), as well as UNESCO's Council on the Future. He has been named by Le Nouvel observateur one of the 50 thinkers of our time. He was recently invited to be a member to the American Academy of Arts & Sciences.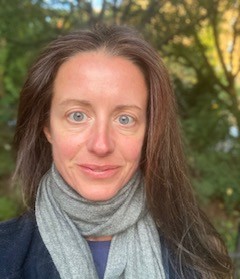 JINNY PRAIS
Associate Director
Jinny Prais earned her doctorate in History and Women's Studies from the University of Michigan. She has taught courses in African and world history and women's studies at the University of Michigan, West Virginia University, and Columbia University. Her areas of teaching and research include citizenship and social movements; African cities and urban cultures; African diaspora and imperial networks; and colonial and gender identity formation in twentieth-century West Africa. Her publications include: "'Casting the Badge of Inferiority Beneath Black Peoples' Feet': Archiving and Reading the African Past, Present and Future in World History" (with Mamadou Diouf), in Global Intellectual History, Andrew Sartori and Samuel Moyn, Eds. (Columbia University Press, 2013); "Representing an African City and Urban Elite: The Nightclubs, Dance Halls, and Red Light District of Interwar Accra," in The Arts of Citizenship in Africa Cities, Rosiland Fredericks and Mamadou Diouf, Eds. (Palgrave, Forthcoming). She is currently revising an article manuscript, "The Ambiguous Geography of Imperial Citizenship: Opportunities and Constraints of African Membership in the British Empire in the 1930s," and working on her book manuscript entitled Between Empire and the World: West Africans and the Politics of Race and Culture in Interwar London and Accra. She teaches at the School of International and Public Affairs (SIPA) at Columbia and is a psychoanalsyt-in-training at the National Institute for the Psychotherapies (NIP).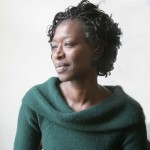 MARIAME SY
African Language Coordinator
Mariame Sy is the Coordinator of the African Language Program and a Lecturer in Wolof and Pulaar. She came to Columbia University in Fall 2005 from the Department of Linguistics at the University of California Los Angeles (UCLA), where she is finishing a Ph.D. in Linguistics. Her research interests include the morpho-phonology and syntax of West-Atlantic languages such as Wolof and Pulaar, and first and second language acquisition.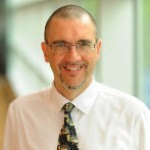 YUUSUF CARUSO
Librarian
Yuusuf S. Caruso is the African Studies Librarian at Columbia (since 1993). He earned his doctorate in History (specialization in East Africa) from Columbia University. He is in charge of everything from and about Africa in the Librariesand offers reference consultations and class instruction. For further information on the collection or to arrange an appointment, please contact Dr. Caruso at [email protected]
RILEY JON BLACKWELL
Program Assistant
Riley Jon Blackwell is a graduate student at the School of International and Public Affairs pursuing a Master of International Affairs with a concentration in Economic and Political Development. His career and research interests have revolved around the topic of community development in East Africa. He is fluent in Kiswahili.